"Actor" Alec Baldwin was arrested and booked into jail today for punching someone over a parking spot. I'm not even kidding. I'm almost as shocked that he was actually driving his own car, and not being whisked around in a golden chariot, pulled by a dozen unicorns.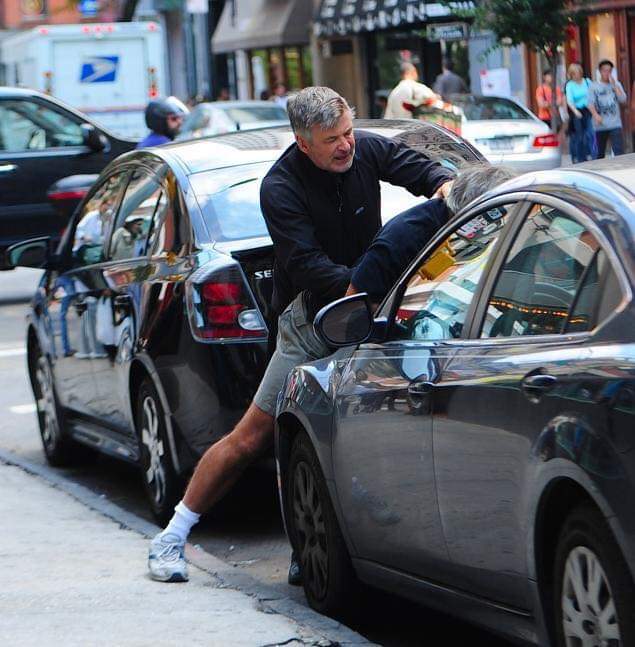 How satisfying would it have been if he had to spend election day behind bars?
Anyway, Alec and his schweddy prison balls quickly posted bail and was taken back to his cave by his driver.
NEW VIDEO: Alec Baldwin walks out of NYPD precinct after being charged with assault and harassment for allegedly punching a man in the face over a parking disputepic.twitter.com/WiF85gwNrk

— Breaking911 (@Breaking911) November 2, 2018
And they used to say his brother Daniel was the crazy one.
This is: Three Bernies. All Day.